12inch ist die ultimative Electro-Pop-Show, die neue Generation in der Kategorie Cover-/Oldiebands
Legendäre Hits von Depeche Mode, Duran Duran, Aha, OMD, Tears for Fears und viele mehr bringen den Electronic-Sound dieser Ära auf den Punkt und garantieren ausgelassene Partystimmung. Mit einer originalgetreuen Umsetzung der bekannten Tophits, Licht- und Videoshow, verzaubern 12inch ihr Publikum und bieten einen gelungenen Kontrast zu herkömmlichen Cover-Rockbands. Die 4 Musiker um den charismatischen Leadsänger Leroy Daniels, verfügen allesamt über lange Bühnenerfahrung und konnten zuletzt mit Ihrer neuen Single "Born to be alive" die deutschen Dance- und Partycharts stürmen.
Erlebt 12inch live und taucht ein in die unvergessliche Epoche der 80er/90er !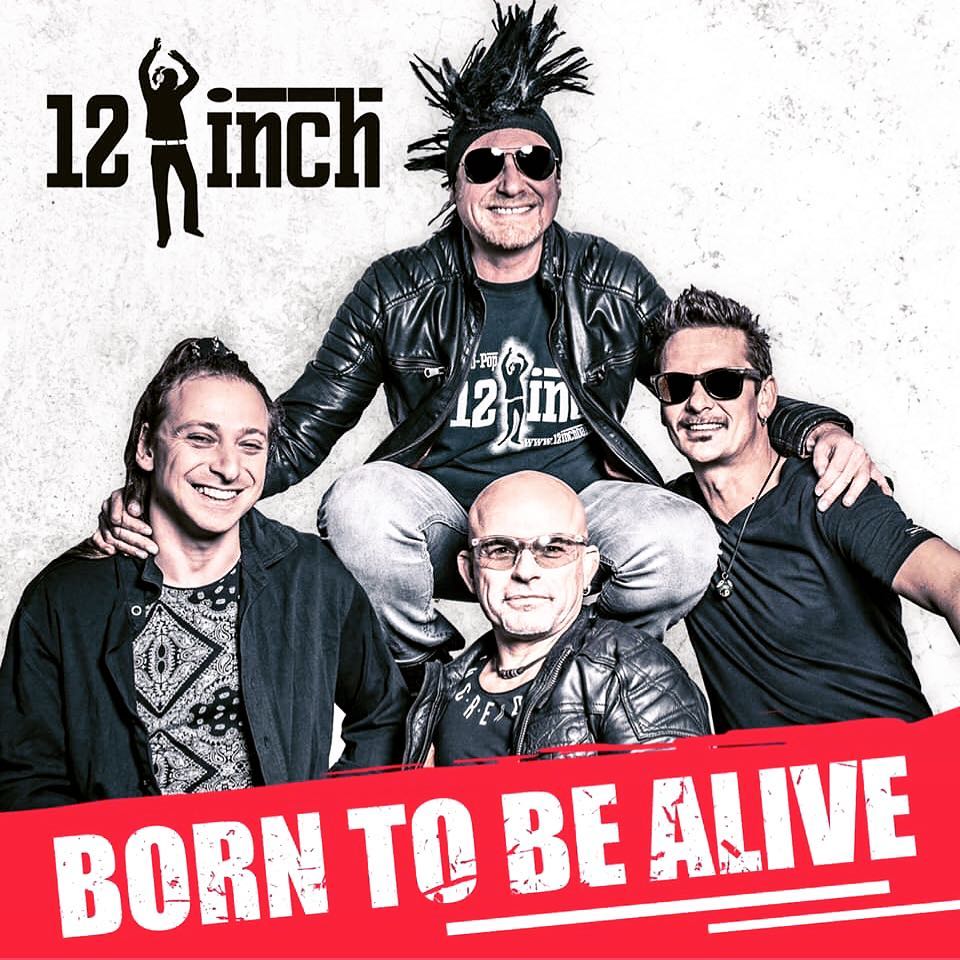 ---
---
Ein Ausschnitt aus unserem Repertoire
Von A-Ha bis Depeche Mode ist für jeden Geschmack etwas dabei!

Thompson Twins – Hold me now
Phil Collins – In the air tonight
Depeche Mode – Just can't get enough
Kim Wilde – Kids in America
Adamski – Killer
Pet Shop Boys – Suburbia
Talk Talk – Such a shame
Corey Hart – Sunglasses at night
Soft Cell – Tainted Love
Wham! – Where did your heart go
Frankie Goes to Hollywood – The Power of Love
Righeira – Vamos a La Playa
Duran Duran – Wild boys
Erasure – Little Respect
OMD – Maid of Orleans Need
Depeche Mode – People are People
Queen – Radio Gaga
OMD – Sailing on the seven seas
Laura Branigain – Self Control
Real Life – Send me an angel
Bronski Beat – Smalltown boy
a-ha – Take on me
Spider Murphy Gang – Skandal im Sperrbezirk
Peter – Schilling – Major Tom
u.v.m.
---
---